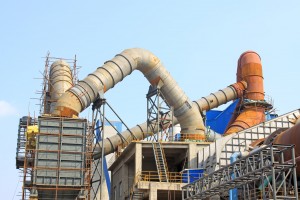 Grain dust is highly combustible and can burn or flare up if enough becomes airborne or accumulates on a surface and finds an ignition source. To help reduce or eliminate accumulations of ignitable dusts inside a plant or facility, industrial vacuums are the ideal solution for efficient and effective cleaning.
The amount of grain dust accumulation necessary to cause a risk for explosion can vary greatly. This is because there are so many variables – the grain dust particle size, the method of dispersion, ventilation system modes, air currents, physical barriers, and the volume of the area in which the grain dust cloud exists or may exist.
The OSHA ventilation standard, 29 CFR 1910.94, contains ventilation requirements for certain types of operations (such as abrasives, blasting, grinding, or buffing) which involve dusts, including dusts that can become combustible. Additionally, 29 CFR 1910.22(a)(1) requires employers to keep work places and other areas clean, which includes the removal of dust accumulations.
In nearly all industries, the National Fire Protection Association (NFPA) recommends vacuum cleaning as the preferred first defense method of controlling dust. The 2013 revision of the NFPA 654 standard, issued by the Standards Council last year, states that vacuuming is the preferred method of cleaning.
When choosing an industrial vacuum to safely remove grain dust, what features should you look at in an industrial vacuum?
HEPA Filtration – If the collection of ultra-fine particles is a concern, the vacuum should utilize a multi-stage HEPA (High Efficiency Particulate Air) filtration system. HEPA filters remove 99.97 percent of particles at 0.3 microns, and they keep pollutants from re-entering the air supply. A heavy-duty, multistage filtration system will provide minimal material carryover to filters, catching and retaining particles as they move through the filter layers.
Continuous-Duty Operation – Cleaning times for manufacturing equipment can vary, so select a vacuum that provides continuous-duty vacuum operation. The vacuum should include a high-performance, automatic pulse-jet cartridge filter cleaning feature to save on manual labor and vacuum downtime. Look for a vacuum that doesn't require shutdowns for filter cleaning.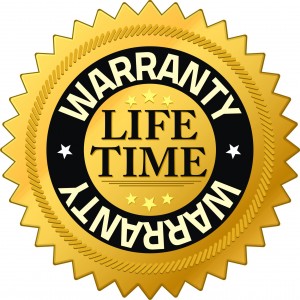 Limited Lifetime Warranty – Any industrial vacuum should come with a limited lifetime warranty. Purchasing a vacuum system is a long-term investment decision, which is why it is important to get a manufacturer's warranty giving you the assurance and long-lasting protection in the product you are buying. It marks the manufacturer's unwavering commitment to quality that lasts.
These are just a few of the many factors to consider when purchasing an industrial vacuum system. Ultimately, the overall solution must address the process requirements, materials and the volumes processed.