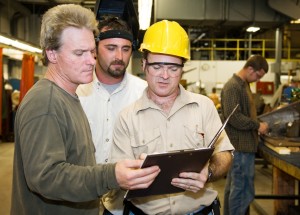 An explosion that injured a worker in a British Columbia sawmill in July could have had much more devastating results if it weren't for the facility's diligence in cleaning combustible dust, the mill owner said.
The incident, which sent a worker to the hospital with minor burns, occurred within a planer blower pipe being used to transport dry wood shavings into a cyclone located in a smaller building outside the facility.
"It was a primary blast contained within the pipe, and that's all there was to the chain of events in this incident," Bill Kordyban, president of Carrier Lumber, told the newspaper the Prince George Citizen.
A primary episode can disturb fine dust that has accumulated in hard-to-reach areas such as rafters, which can cause a secondary explosion once airborne. Kordyban credited regular daily and weekly wood dust cleanup with helping prevent a more-harmful secondary dust explosion at the company's Prince George sawmill.
"The building is clean, so there was no secondary incident," Kordyban said.
In addition to regular daily wood dust cleanup, crews clean wood dust from hard-to-reach spots when the mill is shut down for weekly maintenance.
"[Keeping the mill clear of dust] is very high on our priority list. So, of course for this to happen, it's very frustrating," Kordyban said in a Vancouver Sun report. "But I guess if there is a silver lining, it's there was absolutely no secondary explosion, which is the one that seems to be the bad one."
The last wood-dust inspection report for Carrier Lumber, seven months prior, showed combustible wood dust levels were below permissible levels.