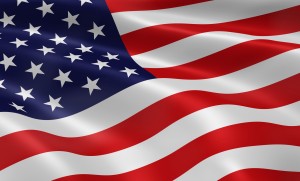 Beyond a sense of restoring national pride, the recent resurgence of American-made goods makes economic sense again for manufacturers in the United States. Today, as economic conditions drive many overseas manufacturing operations back to the U.S., a new film explores the history of American manufacturing and its impact.
The feature-length documentary, titled American Made Movie, reflects on the glory days of U.S. manufacturing and also examines the factors that have contributed to the decline of the American manufacturing workforce, including technology and globalization.
While the documentary explores the decline of America's manufacturing workforce, it also looks at people and families who have adapted and thrived, as well as successful companies that have prospered, showing the positive impact manufacturing jobs have on national and local economies.
Even more, the directors of American Made Movie, Vincent Vittorio and Nathaniel Thomas McGill, illustrate the integral role consumerism may play in getting the economy back on track, showing the relationship between people and what they buy. The film demonstrates how each American consumer can make a difference in the future of U.S. manufacturing.
In a recent 32-city, 32-day bus tour, Vittorio and McGill aimed not only to promote the film (which hits theaters nationwide Aug. 30), but also to educate and encourage people to purchase American-made products. Ultimately, the film asks who will be responsible for the resurgence of American manufacturing, and answers: Americans.