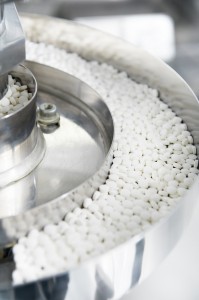 Within all aspects of pharmaceutical manufacturing operations, maintaining a rigorous level of quality assurance is of critical importance. Urging greater focus on contractor quality, the United States Food and Drug Administration (FDA) issued new guidance in May that provides specific strategies for manufacturers to ensure drug quality from third parties.
The new FDA document maps ways to define and document the responsibilities of all parties involved in commercial production of human and animal drugs, biotechnology products, combination products and active pharmaceutical ingredients (APIs).
"A main theme is that the owner of a new drug application is ultimately responsible for any failings or shortcomings by contractors," PharmTech reported last month. "While all parties to a contract must prevent adulteration or misbranding, FDA emphasizes that owners cannot escape responsibility by pointing to vendor failings."
The FDA has issued various guidelines in the past addressing quality management principles related to contract manufacturing operations and recommended the use of Quality Agreements (QAs) to facilitate compliance with current Good Manufacturing Practice (cGMP) requirements, but the new draft guidance is significant for its focus on the importance and the details of written QAs.
In the draft guidance, the FDA recommends that a QA not only stand separate from commercial contracts but also clarify which of the cGMP activities are to be carried out by each party and track the basic subparts of the cGMP regulations or guidelines. At a minimum, the QA should cover the following basic topics: purpose/scope; terms (including effective date and termination clause); dispute resolution; responsibilities (including communication mechanisms and contacts); and change control and revisions (including subcontractors).
Health Care Law Matters has noted that "areas of responsibility include Quality Unit, facilities and equipment, materials management, product-specific requirements and responsibilities, laboratory controls and documentation."
As manufacturers work to produce safe and reliable prescription drugs, maintaining clear and effective relations with contractors to balance the demands of meeting regulations and production costs is of the utmost importance.