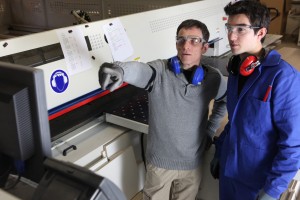 Engineers have long held a critical role in the nation's ability to innovate, having found creative solutions to crucial problems and developed effective ways to harness technologies to put previously impossible accomplishments within reach. So, it isn't unreasonable to expect the greatest capacity for innovation will be in areas with sizeable concentrations of engineers.
Forbes recently compiled a list of the top 10 engineering cities in the United States. Whether the metropolitan areas listed specialize in IT, energy or manufacturing, Forbes' findings reveal that the "regions with higher concentrations of engineers tend to do better, and seize the leadership of key industries."
San Jose/Silicon Valley topped the list as America's top engineering hub. Totaling 40,4000, the region's ratio of 45 engineers per 1,000 employees is twice as high as any other big metro area. The second city on the list is Houston, Tex., the world energy capital. Home to 59,000 engineers, Houston has a concentration of 22.4 engineers per 1,000 employees. In the third spot, driven by aerospace manufacturing, is Wichita, Kan., with 21 engineers per thousand employees and 5,870 engineers in total.
"These top three engineering cities tell us much about the source of American innovation, and the remarkable diversity that makes this country an engineering powerhouse," Forbes explained. "It involves three essential industries — information technology, energy and manufacturing. Each has a distinct geographic makeup that reflects differing kinds of engineering talent."
In separate findings, a new report from the National Science Foundation indicates that "intensity employment" – the proportion of workers in a state that is employed in science and engineering jobs – is highest in the District of Columbia, followed by Maryland and Massachusetts.
Much as Silicon Valley became the center of the tech revolution, many metropolitan areas are beginning to see clusters of engineers, whose ingenuity and capacity for innovation will no doubt set a path for the future.